News & Events
Calling All Teams!  Call for Entry Now Available
The Cincinnati Canstruction Call For Entry 2014 is now available for teams to submit their intent to participate in the 17th annual competition. Gather your teammates and make your commitment to be a part of this great competition.
Canstruction Press Information
Cincinnati Canstruction Winner Receives National Runner-Up Recognition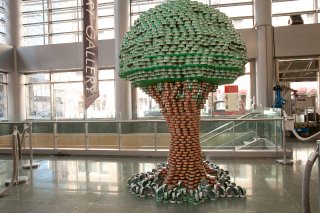 It's official!  "CANopy", our local Structural Ingenuity winner from the Hixson Architecture Engineering Interiors team has been named runner-up in the 2012 Canstruction International competition.  Over 100 entries were submitted internationally in this category.  Read the entire press release here.  Congratulations to Team Captain Rob Krimple and the entire Hixson team on a job well done!